Inspiring Towards Greater Kindness
The mission of the World Kindness Movement is to inspire Individuals, Families, Academia, Corporates and Communities towards greater kindness and ultimately to connect nations to create a kinder world.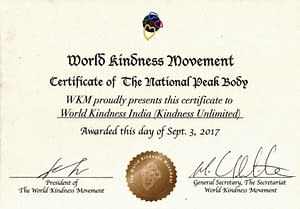 World Kindness INDIA received independent international endorsement as the Peak National Kindness Body by the World Kindness Movement.
The World Kindness Movement is the peak global body and international non-government organization with no religious or political affiliation. Its chief objective is to foster goodwill among the broad community – local, national and international – by way of kindness, and in so doing, create greater understanding and co-operation between all people and all nations throughout the world.
The idea behind the World Kindness Movement crystallized at a conference in Tokyo in 1997 when the Small Kindness Movement of Japan brought together like-minded kindness movements from around the world.
The World Kindness Movement was officially launched in Singapore on November 18, 2000. Today, the World Kindness Movement brings together a worldwide coalition of kindness organizations that study and promote improved individual and collective human behavior.
Current members include over 24 nations, with representatives from Australia, Bangladesh, Brazil, Canada, China, France, India, Indonesia, Italy, Japan, Mexico, Nepal, New Zealand, Nigeria, Oman, Pakistan, Romania, Scotland, South Africa, Switzerland, South Korea, Thailand, Uganda, Ukraine, United Arab Emirates, United Kingdom and the USA.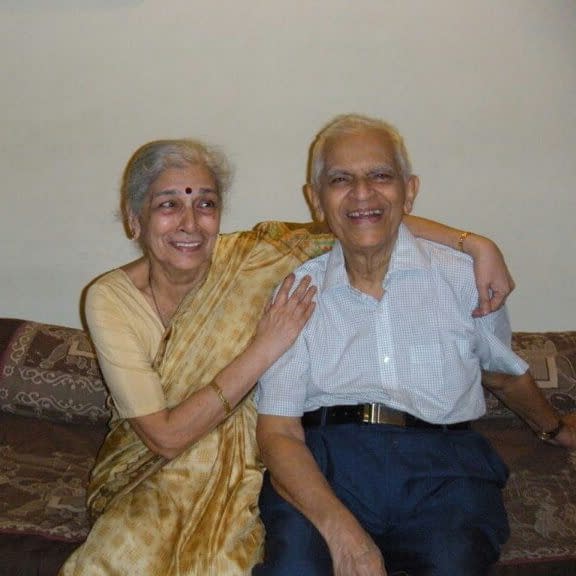 Mr Vasant S Kalbag sowed the seeds of Kindness Unlimited with his in depth study and understanding of - Why Kindness Matters?
His loving and supportive wife Mrs Shanti V Kalbag was always welcoming with her infectious energy and positive spirit. The meetings at their home over cups of tea is where the movement took birth and began.They have passed away leaving their legacy behind. We at KU strive to grow the seeds they planted.
Our History
Kindness Unlimited has worked from 2005 onwards inspiring individuals & communities with the power of Kindness! KU. fuels the human story by being a driver of empathy and continually underscoring its motto of 'Balancing Self Interest with the Common Good'. A band of connectors, catalysts and influencers, KU attempts to unite givers and takers, by virtue of breaking down divisibility, building social capital and strengthening the human connection.
She is the Founder Trustee of KU and represents India on the International Committee of The World Kindness Movement. She is also the Founding Director of Mind Movers Management Consultants and Sustainable Technology for Environment Protection Pvt. Ltd. She believes that a 'Kinder World is Possible' through the power of supportive networks, collaborations and greater interconnectedness. Her mission is to increase and throw light on the unnoticed 'Upstanders' for the impact they have on the greater good.
Lopa Vyass, is one of the Founder Trustees of Kindness Unlimited. She is the Founder Director- Edutrain Consulting, with over 30 years of hands-on HR experience, is a Life Coach, Mentor, Counselor and Trainer. Masters in HR from NMIMS. Lopa has spent over 17 years as a consultant assisting organizations with their HR challenges. She acts as a Mentor and Coach to entrepreneurs, helping them take their business to the next level. She assists colleges on various issues like interview skills, presentation skills and other need based programs to make them more employable. Also for Faculty Development and Mentorship Programs. She is part of the core team of "Navshrujana" a system of education beyond academics.
Sonal is a HR professional with 20 + years' experience, currently working with Thyssenkrupp Industrial Solutions (India) Pvt Ltd as Head of Group – HR & Admin. Why KU resonates with Sonal? The world around us is becoming quite intolerant, hostile, and self-centred. I believe seeding kindness can be one of strong remedy. She quotes Theologian and Philosopher Albert Schweitzer – "Constant kindness can accomplish much. As the sun makes ice melt, kindness causes misunderstanding, mistrust, and hostility to evaporate." Through Kindness Unlimited she would like to spread kindness so that it melts the hostility away and brings the world closer.
She is currently a Region head with India Today TV and previously worked with CNBC TV18 and Eli Lilly &Co. Sunita has an MBA in Marketing from NMIMS with over 13 + years of experience in Sales & Marketing. She is also the Executive Secretary of the Archdiocesan Commission for Women, in Mumbai. Her interests lie in Community development & Women's rights. We give Kindness when we can, only to receive it back when we need it the most. Bank on Kindness is her motto.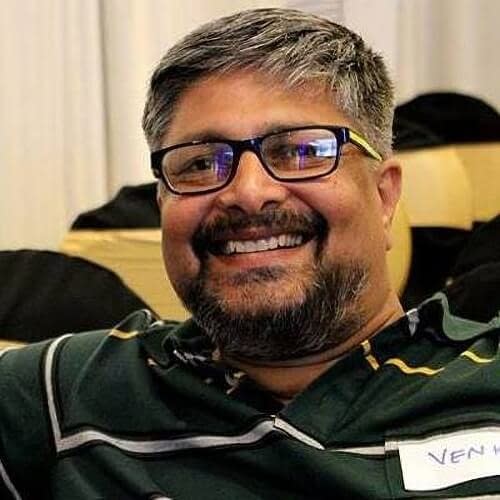 Venkat started his career with the media, working at the Times of India Group and the founding team at Sony Entertainment Television between 1993 and 1996. In 2000, he set up GiveIndia, a donation platform that channels resources to credible non-governmental organisations. He also cofounded Educational Initiatives Pvt Ltd, which he exited in 2018. Venkat is a signatory to #LivingMyPromise and an active #DaanUtsav volunteer. He tends to spend a large amount of his time and money to promote the act of giving and volunteering for the greater good of humanity.
Having traversed through remote areas, elite urban communities, sensitive border areas, conflict zones and tribal regions, Riddhi has built her experience in community service by impacting the lives of over 11,000 educators and thousands of children spread across India. She's worked with hole-in-the-wall initiatives and also been summoned to remote Ladakh to facilitate programs for UNICEF in Kargil and Nubra. deteriorating school environments, etc. Included in the list of Top 5 influential women change-makers under the age of 25 by Hindustan Times, she has also interacted with several inspiring leaders over the years, including Barack Obama, Kailash Satyarthi, the Dalai Lama and others discussing solutions to various crises of emotional apathy. Riddhi takes each opportunity that comes her way to propel change - be it interacting with juvenile trafficking victims or perpetrators of crime, philanthropists, tribal communities,
the uniformed forces or the person next door.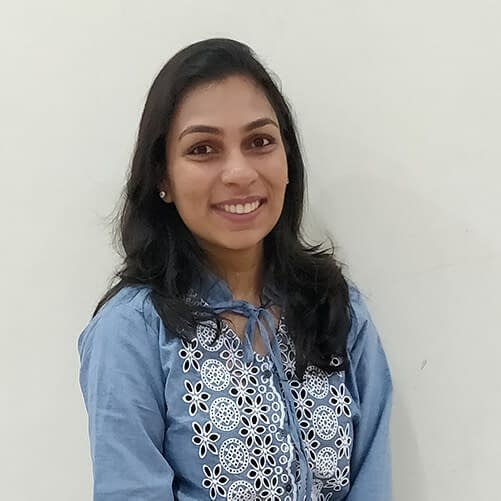 A Chartered Accountant by profession and a part of the Board of Studies for formation of syllabus of the subject of Law at her alma mater N.M. College, Rimple has contributed to the community in commendable ways.
She is one of the members of the organising team of "Equal Streets", a popular movement in the city of Mumbai. She is closely associated with a NPO "Project Mumbai" and coordinated for projects like "The Mumbai Plastic Recyclothon" and "Jallosh- Clean Coasts" which have been recognised in Limca Book of Records 2020.
Rimple has also been awarded with 'Helping Hand - Female' by Leo Club of Juhu for the year 2017-2018.
Rimple is passionate about meeting & interacting with people; and has a penchant for networking and taking varied experiences which inspired her in working towards the betterment of society.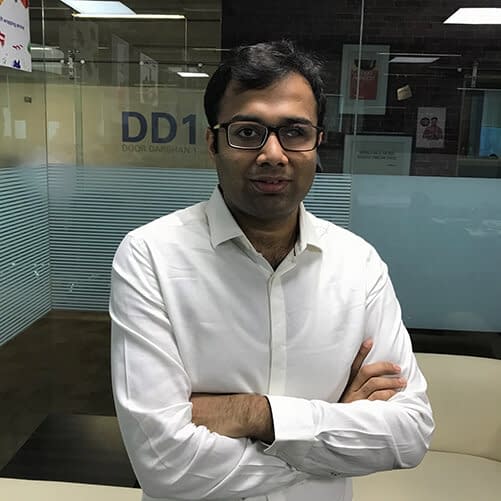 Vineet pursued his post graduation from Indian Institute of Management, Bangalore (IIMB). He now leads Inclusion for a retail firm & has transformed how people with disabilities shop across India through pioneering concepts like "Sabke liye" which is a blend of assistive services & accessible spaces allowing a sensory friendly experience for individuals with Autism.
An adventure enthusiast at heart, his Ladakh Marathon story was showcased as a documentary highlighting the abilities of people with disabilities titled ``Blind people run too." Vineet strongly believes that compassion can be a great rock, immovable in the midst of confusion, misery and anxiety.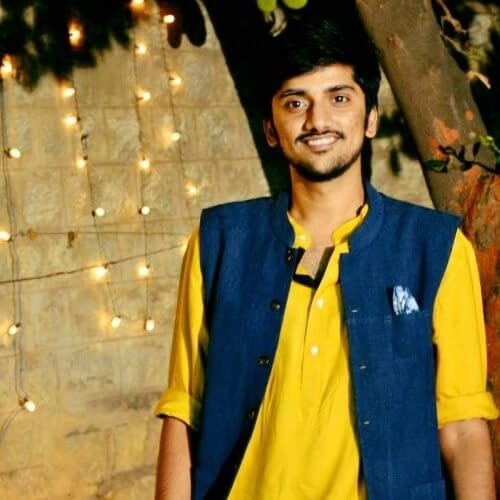 Dharmaraj has previously worked with organizations such as Teach for India, ConnectFor, and The Times of India. He has also been a Chief Minister's Fellow with the Govt. of Maharashtra, where he worked on policies related to rural development, mental health, and entrepreneurship. A Global Shaper with the World Economic Forum and an engineer by training, he has also studied public policy philosophy and puppetry among other subjects.
At Indian Welfare Trust, he was a Relationship Manager, supporting initiatives such as #EveryIndianVolunteering and #DaanUtsav. He has worked relentlessly for years to serve the underprivileged sections of the society.
Hansie Aloj, Website Content Manager. Hansie is currently pursuing B.E in Computer Engineering from Fr. Conceicao Rodrigues College of Engineering, Bandra. He is interested in the Digital World and Latest Technologies. He wants to spread Kindness by using them and other resources that he is best at.
Mario Dias, Website Content Manager. Mario is currently pursuing B.E in Computer Engineering from Fr. Conceicao Rodrigues College of Engineering, Bandra. He is very interested in technology and how it can be used to spread the message of kindness everywhere.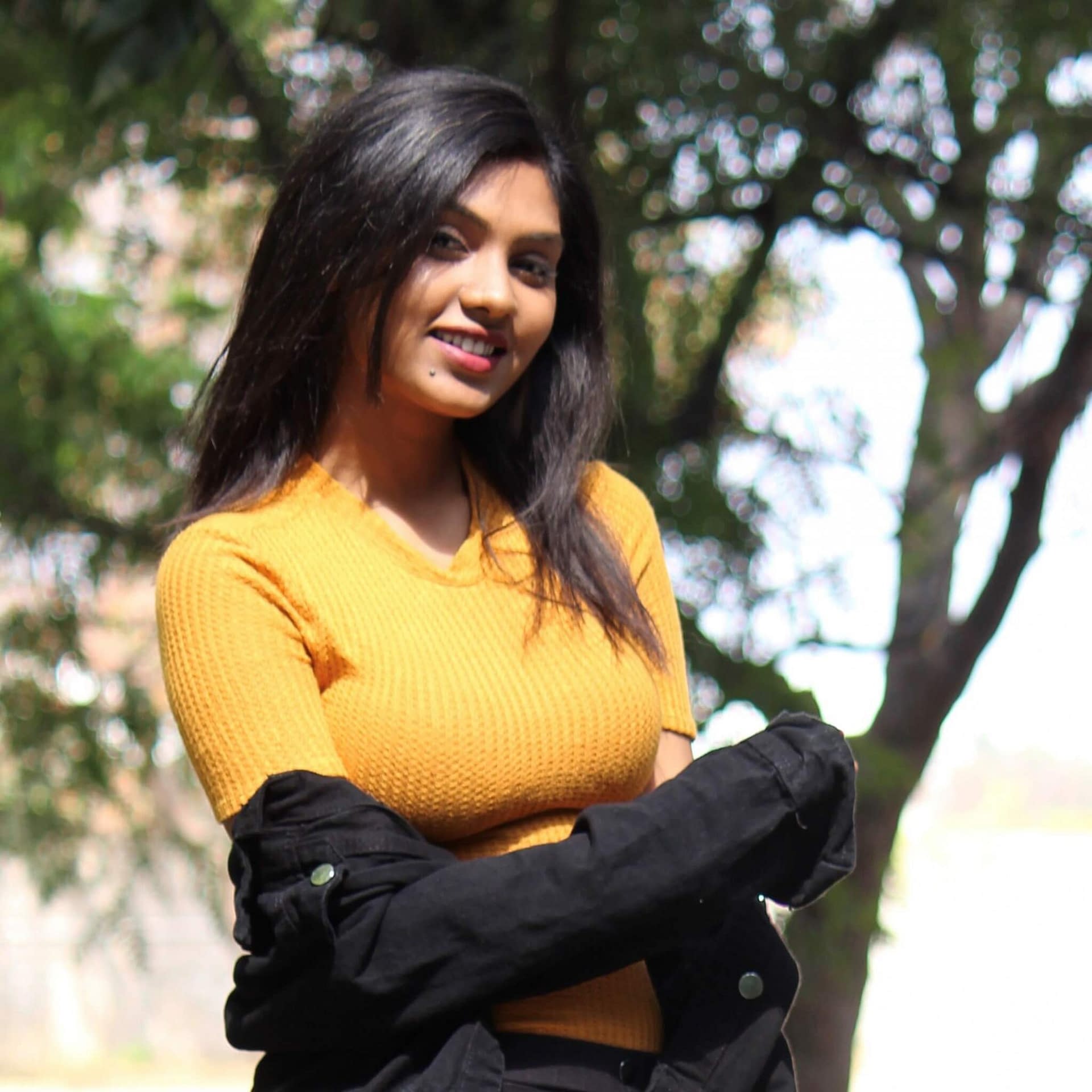 Deniela strongly believes that kindness can be propagated through different means and objectives, and the one major thing that drives me to be kinder is in areas of mental health, abuse of people lower to you (lower in status, financially, racism, sexism, looks, authority, etc). Deni wishes to spread awareness to the world in eradicating such instances of such unfairness with Kindness Unlimited. She is currently working full time as a Business Development & Strategy executive.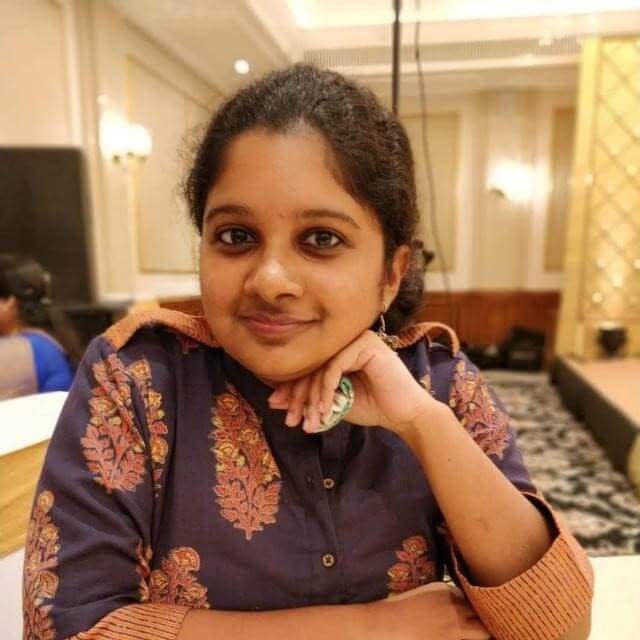 Spirited and serious, Shreya is here to lend a love for creativity and writing, to spread the message of Kindness and Compassion, loud and clear. Mindful of the smaller things in life, she is passionate and driven about doing things that matter, that make her happy and allow her to remain sane in a complicated society. She describes herself as an engineer by profession and a content writer by passion.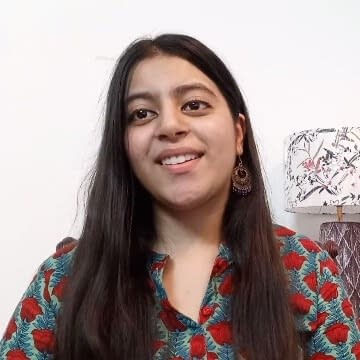 Dorika aspires to work towards the betterment of the destitute. With big dreams and a giving heart, she founded "Unnati", a student-run initiative that aims at working towards the betterment of socially and economically marginalised sections. With experience in the field of debating and public speaking, she is the girl who roams around with pixie dust in her bag, trying to make sure everything is just a little brighter around her.