Announcing #KUDU –
50 DAYS OF KINDNESS FOR KIDS!!!
Giving milk, eggs, bananas, toast and biscuits to children in need
Kindness Unlimited is super excited about launching this campaign on Daan Utsav – Joy of Giving Week, 2nd-8th Oct.
We will begin on the 2nd of October & run till 13th November which is
#WorldKindnessDay
completing a full 50 days of kindness for kids! Celebrate with us, by helping us raise money, by providing these items themselves or by becoming our distribution partner.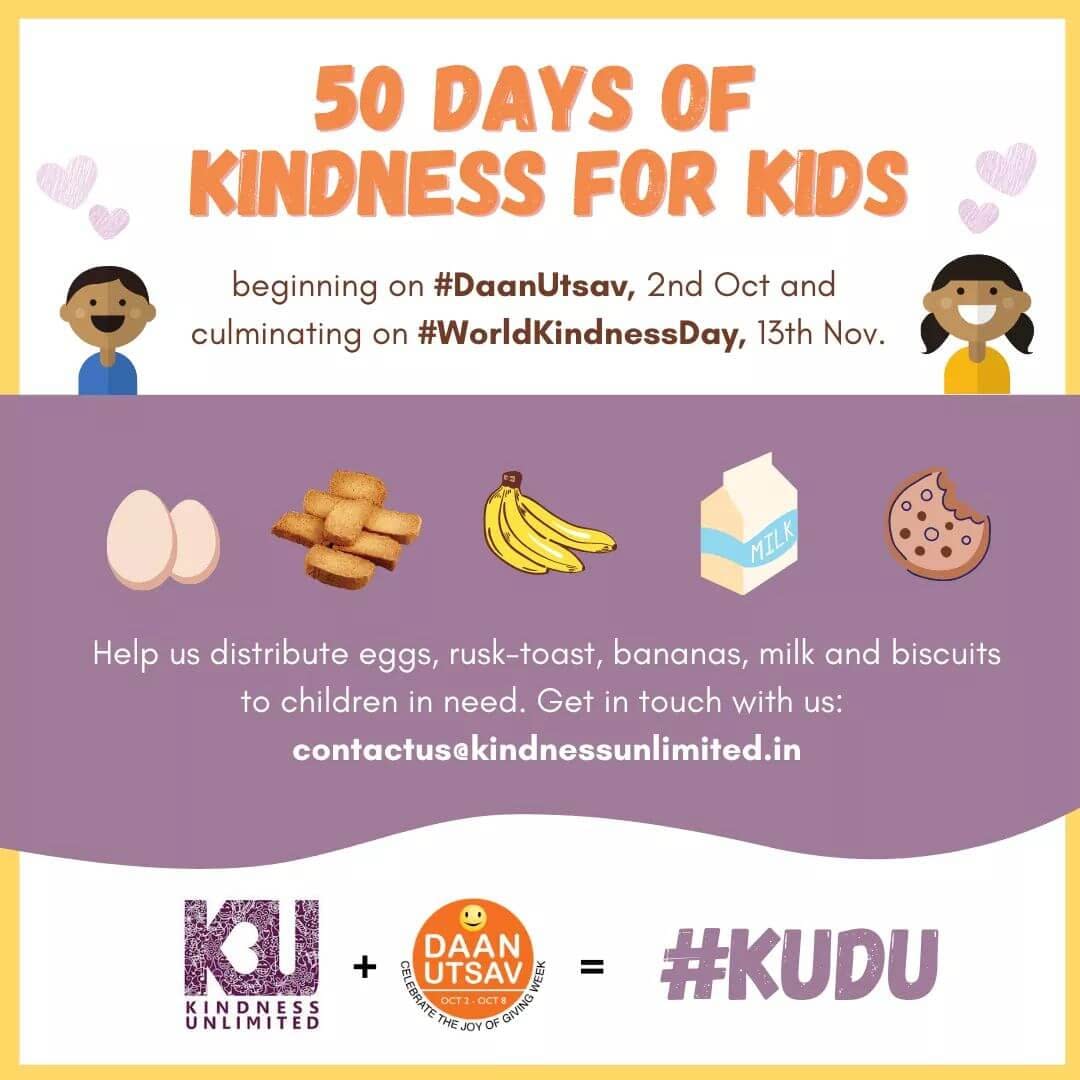 Bananas Donated
Thanks to our implementation partners – Project Mumbai and Holy Cross High School, Kurla.
Go Bananas!
Bananas, they are nutritious, filling, and straight up awesome, In early April to help all those families adversely affected by the lockdown, we took on the task of providing 5,000 bananas a day to the kids of the homeless, migrant and daily wage earners, construction workers, contract labourers, street vendors and slum dwellers all across Mumbai. Our crowdfunding campaign with Milaap succeeded thanks to the contribution of many kind individuals who helped these kids fight hunger and get their daily nutrition. So we did something crazy good, we said let's #GoBananas
About Us
For the greater part of a decade, Kindness Unlimited has worked towards inspiring individuals & communities with the power of Kindness! KU fuels the human story by being a driver of empathy and continually underscoring its motto of 'Balancing Self Interest with the Common Good'. A band of connectors, catalysts and influencers, KU attempts to unite givers and takers, by virtue of breaking down divisibility, building social capital and strengthening the human connection.
About Us
Schbang (Kindness Partner)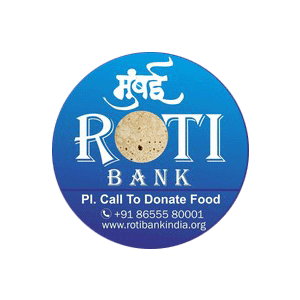 Roti Bank (Event Partner)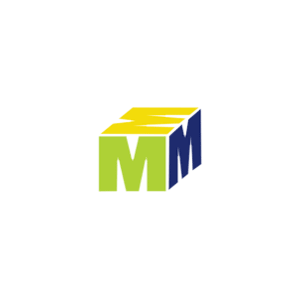 mCubed Library (Venue Partner)
Title Waves (Venue Partner)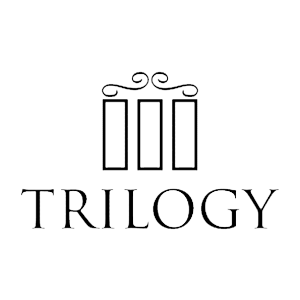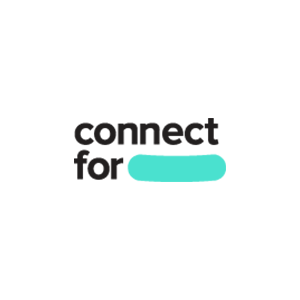 ConnectFor (Event Partner)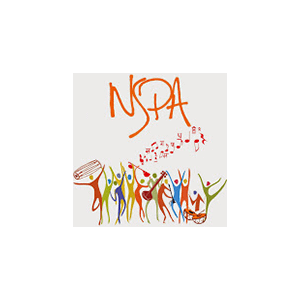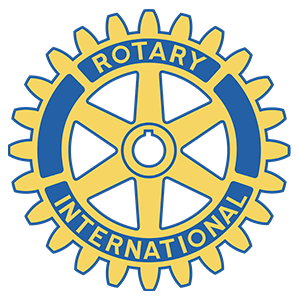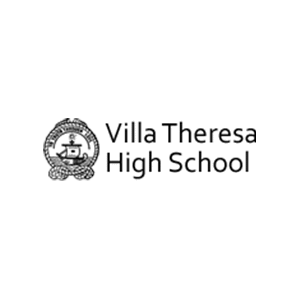 Villa Theresa High School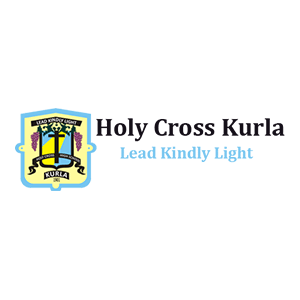 Holy Cross High School, Kurla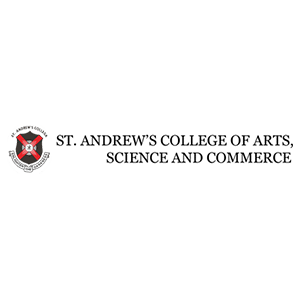 St. Andrews College, Bandra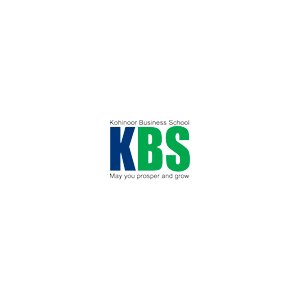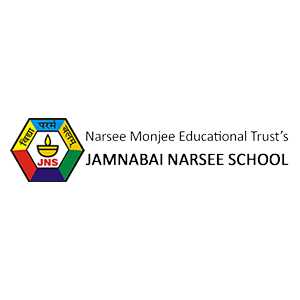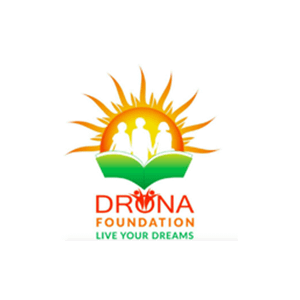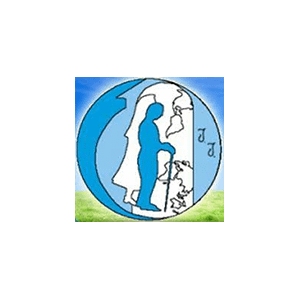 Home for the Aged, Andheri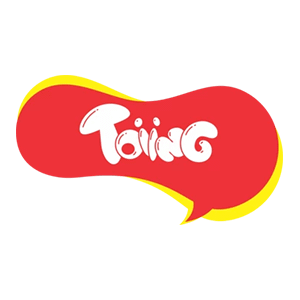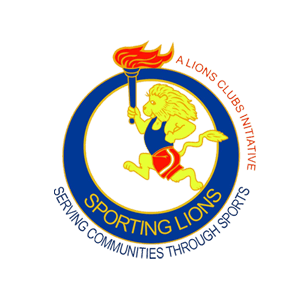 Sporting Lions Foundation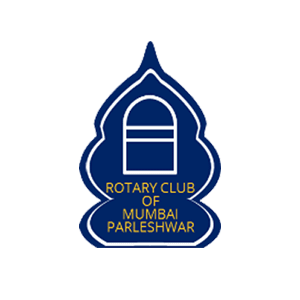 Rotary Club of Mumbai, Parleshwar